We are passionate entrepreneurs committed to understanding our clients' needs and delivering meaningful solutions that exceed expectations. Our vision is to build the firm of choice for both clients and talent. We live our core values:
Integrity
   We are honest and ethical in everything we do. 
Respect
   We treat each other with respect and dignity; encouraging cooperation and teamwork. 
Excellence
   We pursue excellence in everything we do. 
Commitment
   We are committed to our clients, to our people, and to our Firm. 
At BST, we make decisions through the lens of how it impacts our clients and employees. Client satisfaction is our number one priority, and we ask for feedback on a regular basis to make sure we are exceeding expectations. We value every employee for their professional contributions and support each person's chosen career path. We foster an inclusive, supportive environment for everyone to grow and succeed.
Why clients and employees choose BST:
Diversity of our Expertise and Work is Deep.
Our expertise spans from traditional accounting, auditing, and tax to valuation, forensic accounting, litigation support, employee benefits, wealth management, and accounting and human resources outsourcing. Our clients represent diverse industries and markets.
Communication is Open and Objective.
Consistent communication connects us and builds trust with our clients and employees.
Professional Environment and Attitude is Fostered.
Flexible, relaxed, and technically innovative workplace solutions make it possible to be responsive and dependable to each other and our clients regardless of location.
Advancement is Encouraged.
There is no limit to how high you can climb. We invest in our employees to provide the best expertise and service to our clients and to develop personally and professionally.
Ideas are Welcome.
We are entrepreneurial looking out for new solutions and ways to provide value to our clients and improve how we work.
Strengthening Our Community
As an active leader in the Capital Region where our employees and clients live, we take pride in this place we call home and the investments we have made toward its growth and prosperity. We work hard to ensure this philosophy shines through in our work. We give in many ways, including donations, sponsorships, board and committee service, teaching, and volunteerism. We encourage everyone to dedicate resources towards making a difference.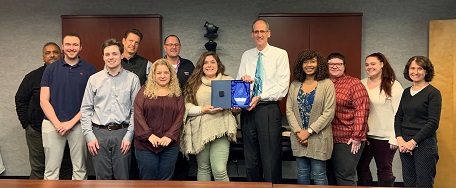 Sharing Our Expertise
We are firm believers in sharing and developing the accounting and financial services professions. We bring practical application when teaching at colleges and provide professional firsthand experience through our internship programs. We host educational programs, like Maximize Your Mission, Theory to Practice, and other events to inform the community and generously share our expertise about current trends in accounting, management, and leadership. BST is sought after to present at national and regional industry and professional association events.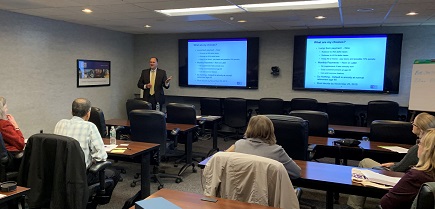 Day of Service
BST is devoted to our annual Day of Service and supports the entire team to participate by closing the office. Each year, we select different not-for-profits to help. Depending on the organizations' needs, the tasks we perform differ. Our goal is to be as impactful as possible, so we divide and conquer by organizing into teams with various skillsets and from different departments. Giving back to the community is essential but understanding why we are there and whom we are doing service for is just as important.
When we arrive at our site, we learn about the not-for-profit's history and mission from the Organization's staff. After, the team is put to the test with our assignments. Whether it's tie-dyeing with the children at The Boys and Girls Club, cleaning lockers for Vanderheyden Hall, painting residences for Living Resources, or landscaping for St. Anne Institute, we are having fun while making a meaningful difference for some great organizations in the community. It's our small way of saying thanks.
Serving others builds our internal team and fosters our culture. Our Day of Service is a team effort and represents the spirit of volunteerism we share with our employees. 
To give back, you must add something which cannot be bought or measured with money, and that is integrity.